Snowmobiling in Park City
The snowmobile tours take place 45 minutes outside the Park City area. The high mountain views are second to none and all ages and skill levels are welcome. The most popular tour is the two hour guided snowmobile tour. It consists on following the guide on a packed down trail up the mountains. Once up in the mountains, the guide gives you time to play on your own in various meadows so you can go fast, play in powder, take pictures, etc. You need to be at least 18 to drive your own sled but younger kids are welcome to ride on the back/front of the sled with an adult. Transportation from Park City can be arranged.

Group transportation from Park city is based on availability through the snowmobile company.

Exclusive Excursions can provide Private Transportation from Park City: $350 for round trip transportation for 1-4 guests. Extra guests are $25 per person.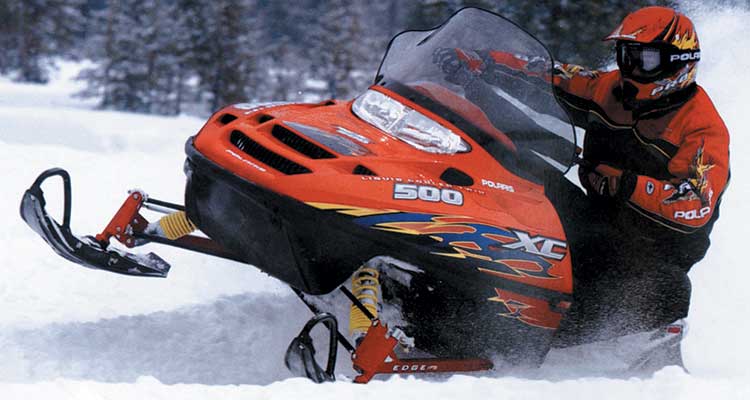 What to Bring
Snow boots (if you have them)
Snow pants
Jacket
Hat & gloves
Sun glasses
Sun block
Cash for gratuities
What We Provide
All snow clothes are available for rent
Free picture taking (with your phone or ours)
Stories and jokes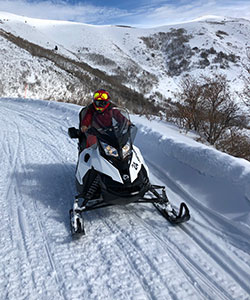 Guided Snowmobile Two Hour Tour
Drive your own snowmobile or share with a friend. We will teach you how to operate them and then it's off to the hills! We recommend driving your own but if you have young kids, they can sit with you.

Please check online booking link below for available tour times. Plan on arriving to ranch 30 minutes prior to check in.
DetailsRate: $189 per driver and $50 per rider
Book Online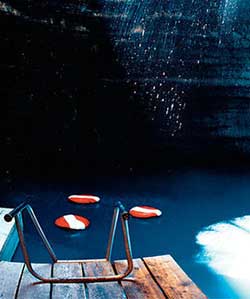 Snowmobile and Hot Springs Cave Excursion
We will pick you up in Park City and drive you 30 minutes to the snowmobiling ranch. Here you will enjoy a two hour guided tour on you own machines. After the tour, we will take you to a local spot where you can have lunch on your own. After the hour lunch break, we will drive you to the homestead crater where you will enjoy a therapeutic soak in the famous hot spring cave. The cave has a natural spring with a diameter of about 40 feet and is 60 feet deep! There is a hot tub structure where you can sit and relax or you can grab a life jacket and float in the deep pool with the scuba divers. The temperature is about 91-94 degrees making it not too hot but not too cold. There are lockers and changing rooms in the cave and you are welcome to leave all unused extra gear with your driver in the car. This is a fun all day excursion!
DetailsRate: $355 per driver, $165 per rider, 4 people minimum (10% discount for groups of 6 or more)

Rate includes: round trip transportation from Park City, guided snowmobile tour and admission to cave, waters, lunch/dinner stop, and driver.

Rate does not include: taxes, gratuities or cost of food for lunch/dinner.
Call 435-640-2907 to Book
Email to Book
Comparison Chart
| | | | |
| --- | --- | --- | --- |
| Activity Name | Activity Details | Length | Cost |
| Guided Snowmobile 2-hour | Incl: Snowmobile, guide | 2 hrs | $189 per driver and $50 per rider |
| Guided UTV 2-hour | Incl: UTV, guide | 2 hrs | starts at $349 for the group |
| Snowmobile & Hot Springs Cave | Incl: RT transportation from Park City, guided snowmobile tour and admission to cave, waters, lunch/dinner stop, and driver. | 6-8 hrs | $355 per driver, $165 per rider, 4 people minimum (10% discount for groups of 6 or more) |